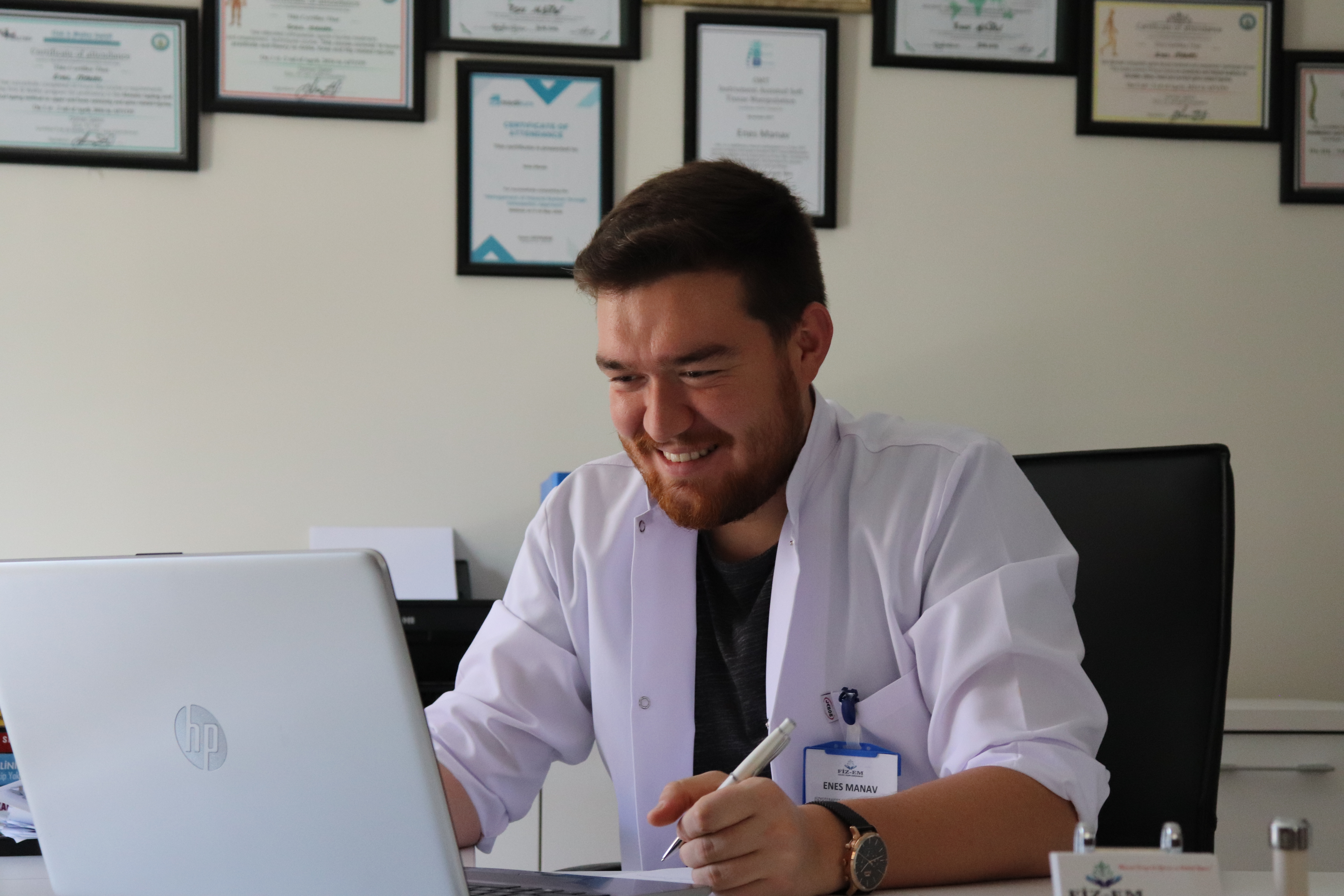 Enes Manav
( Owner of  FiZ -EM Wellness Consulting center )
Physiotherapist Enes Manav was born in Ortaca, Mugla in 1993.
He completed primary and secondary education in Ortaca and Aydın Nazilli Anadolu gymnasium.
In 2012 our physiotherapist began his higher education in Afyon Kocatepe university and in year 2016 geadueted with a degree in Physiotherapy and Rehabilitation.
After his graduating he continued his development by taking part in a lot of courses and seminars.
He is the owner of first Physioterapy and Manualtherapy center in Ortaca, Dalaman and Koycegiz cities – FiZ -EM Wellness Consulting center!
From the opening until today the center has only one purpose – the highest quality service and treatment!
Courses and seminars :
* Manual lymph drainage and measurement techniques course
* Kinesiotaping and clinic taping course
* Joints and muscle mobilization, manipulation courses
* (IASTM) Instrument assisted soft tissue manipulation
* Brian Mulligan's Manual Therapy Concepts
* Intra-muscular manual therapy – Dry needling (Dry Needling)
* Trigger point manual therapy (Trigger Point Therapy)
* Hirudotherapy (Leech Applications)
* Cupping therapy (Cup and cupping techniques)
WORK EXPERIENCES :
* Afyon Kocatepe University hospital Physiotherapy and Rehabilitation department ( 2015 – 2016 )
* Afyon Physiotherapy and Manual therapy consulting ( 2017 – 2019 )
* "FiZ-EM Wellness Consulting center" (2019 – )